Message from the Executive Director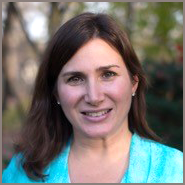 Dear Friends and Families,
As the new year begins, we at NNPDF are working on your behalf to continue the positive community spirit and momentum that with which we ended the year. 
We are excited to announce the NNPDF Advocacy Stipend for Rare Disease Week on Capitol Hill, which will assist Niemann-Pick individuals or caregivers to attend the Rare Disease Week events taking place in Washington DC this February. Details can be found on our website and in this newsletter.
The second issue of the INPDA global newsletter will be published around Rare Disease Day, and we will of course take part, as a national organization, in the rare disease awareness activities throughout the coming weeks.
This February through April we are holding our NNPDF Community Update Webinar Series providing hour-long updates on issues impacting U.S. Niemann-Pick disease families, including clinical updates and educational updates on issues relevant to our community. Join us LIVE when possible to see the full webinar—the Question & Answer discussion can only be seen at the live presentation. All webinars in this series will be posted online following the event for viewing at any time throughout the year. Registration is required in advance for each webinar
Please remember that our Family Services are available to all of our community members, whether you'd like to have a one-on-one discussion with our Family Services Manager, join one of our group activities, or need assistance through our Emergency Hardship Program, we are only a click or phone call away.
With best wishes,

Joslyn Crowe, MSW, MA
NNPDF Executive Director
NNPDF Advocacy Stipend for Rare Disease Week on Capitol Hill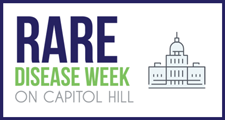 NNPDF Advocacy Stipend
NNPDF is offering a limited number of stipends for Niemann-Pick individuals or caregivers to attend Rare Disease Week on Capitol Hill in Washington, DC from February 24 – 29, 2020.
What is Rare Disease Week on Capitol Hill?
Rare Disease Legislative Advocates (RDLA), a program of the EveryLife Foundation for Rare Diseases, will bring together over 800 patients, caregivers, and others in Washington, DC for a week of events dedicated to empowering patients, families, friends, and healthcare professionals to become legislative advocates. During the week of February 24 – 29, 2020, rare disease advocates will have an opportunity to meet with Members of Congress and to learn about policy updates and best practices for successful advocacy. Click here for complete information.
Why is Rare Disease Week important to the Niemann-Pick disease community?
As part of the Niemann-Pick community, we are all advocates and our voices matter. Building awareness about rare diseases like Niemann-Pick disease is so important, and Capitol Hill week is a great opportunity for our voices to be heard.
Rare Disease Week is an opportunity for our community to increase awareness, learn about policy updates, and educate our policy makers about the challenges we face, and needs that we share, in living with Niemann-Pick disease.
What is the NNPDF Advocacy Stipend?
The NNPDF Advocacy Stipend for Rare Disease Week on Capitol Hill is intended to help patients and families take part in the events planned by RDLA. A limited number of $500 stipends are available to assist with hotel and travel to the event. Attendees are required to make their own travel arrangements including hotel reservations. Deadline for application is January 30th. For detailed stipend application information click the link below.
NNPDF Rare Disease Day Participation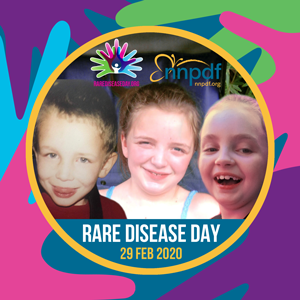 To raise awareness for Niemann-Pick disease and Rare Disease Day the NNPDF has created a custom frame for your Facebook profile pictures. Also, please feel free to display and share the NNPDF Rare Disease Day Facebook banner to promote awareness.
To add the NNPDF Rare Disease Day frame to your Facebook profile picture:
Go to facebook.com/profilepicframes and log in to your page.
Search for "NNPDF Rare Disease Day 2020" frame and click selection.
Click "change picture" in the upper right of the frame window to change your photo if desired.
Adjust to fit by using slider at bottom of frame, set duration preferences if desired and click "use as profile picture" button.
You may also do this by selecting "update" on your profile photo from your profile page, select add frame, and search for the "NNPDF Rare Disease Day 2020" frame.
NNPDF Family Support & Medical Conference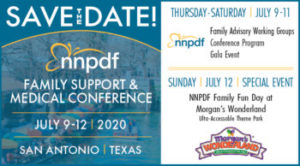 Mark your calendars for the 2020 Family Support and Medical Conference! Conference program dates are July 9 – 11, 2020 in San Antonio, Texas, with a SPECIAL EVENT you don't want to miss on Sunday, July 12th.
Sunday, July 12th, the NNPDF is planning a Family Fun Day at Morgan's Wonderland, Ultra-Accessible Theme Park. This is a time for families and friends to gather and HAVE FUN in a worry free environment. Morgan's Wonderland was designed with special-needs individuals in mind and built for everyone's enjoyment. Morgan's Wonderland offers 25 ultra-accessible™ attractions, sprawled across a 25-acre oasis of inclusion. From a wheelchair-accessible Ferris wheel to catch-and-release fishing, there is truly something for everyone to enjoy!
The NNPDF has posted an Agenda at a Glance for our conference programming overview. More details will be provided in upcoming days. In the meantime, please include Sunday, July 12th in your family conference travel plans! Click here to learn more about Morgan's Wonderland and all is has to offer.
Firefly's Newborn Screening Working Group Excited about Seeing 2020
The calendar has turned to 2020 and Firefly's NPC Newborn Screening Working Group is full of anticipation and excitement about the year ahead.
As we begin the year, Firefly notes the Working Group is set for a full year of activities designed to advance the research supporting adding NPC to newborn screening lists. This includes the launch of the first-ever newborn screening pilot study that will include NPC. This will be the first time anywhere newborns will be screened for NPC. Additionally, the group is poised to raise awareness among even more stakeholders about the importance of including NPC on newborn screening lists. This includes our first presentation at the World Orphan Drug Congress taking place in April. Of course none of this would be possible without the incredible and growing support from our partners in industry, academia, and the nonprofit world. Three years ago it was hard to imagine where our nascent efforts would be today. But, with continued commitments from all, we look forward to making even more progress on our common vision where all newborns are screened for NPC, enabling a diagnosis at birth.
Clinical trials are currently in progress to study and develop treatments for ASMD and NPC. The NNPDF posts new information regarding clinical trial updates as soon as it is received. Visit our Clinical Trials web page for up to date information on all clinical trials.
Update from IntraBio:
IntraBio completes NPC clinical trial enrollment. Click here for complete announcement.
Updates from Orphazyme:
Orphazyme announces early access program availability in the U.S. for those living with NPC. A communication from Orphazyme to the U.S. NPC patient/parent community has also been shared which provides some direction for how interested families can obtain information about the program. Click here for complete announcement.
Orphazyme reports positive arimoclomol data from open-label phase 2/3 extension in Niemann-Pick disease Type C. Click here for complete announcement.
Fundraising & Awareness Opportunities
Contributions through fundraising by NNPDF members, families and friends are used to provide services and information to individuals and families affected by NPD, as well as supporting research into finding treatments. Please continue to host and support NPD fundraisers. Awareness Events promote awareness to the general public about Niemann-Pick disease. Click here to view current and past fundraising and awareness events.
Facebook Fundraisers
THANK YOU to those of you who have already hosted a Facebook Fundraiser! Are you interested in hosting? It is a great opportunity to raise awareness and funds for the NNPDF. If you are hosting a Facebook fundraiser please email the NNPDF Central Office at nnpdf@nnpdf.org to let us know.
Jamberry Niemann-Pick disease Nail Wraps
Show your support in the fight against Niemann-Pick disease with these custom Jamberry nail wraps. 30% of all sales will be donated to the National Niemann-Pick disease Foundation for family support services. Click here for ordering details. Available year round.
Have you hosted a fundraiser for NNPDF recently?
Send us your photos and we'll share them and details from your event in upcoming newsletters!
A quick reminder that if you are not receiving our NNPDF monthly newsletter via email or have recently changed your address or email, please click here to join us or to update your information.
Supporting one another. Supporting our community.