Critical Path for Rare Neurodegenerative Diseases:
An Introduction to the Patient Community
Mar 15, 2023  |  09:30 am EST
This webinar will provide an opportunity to share an overview of CP-RND to the patient stakeholder group and provide the opportunity for feedback and questions from participants.
Attendees of the workshop will leave with an understanding of:
• The plan for CP-RND: Stakeholder groups, deliverables, etc.
• The envisioned impact of the CP-RND on medical product development in rare neurodegenerative diseases
• Perspectives from patients, regulators, and industry on the PPP
• Opportunity for feedback and Q&A session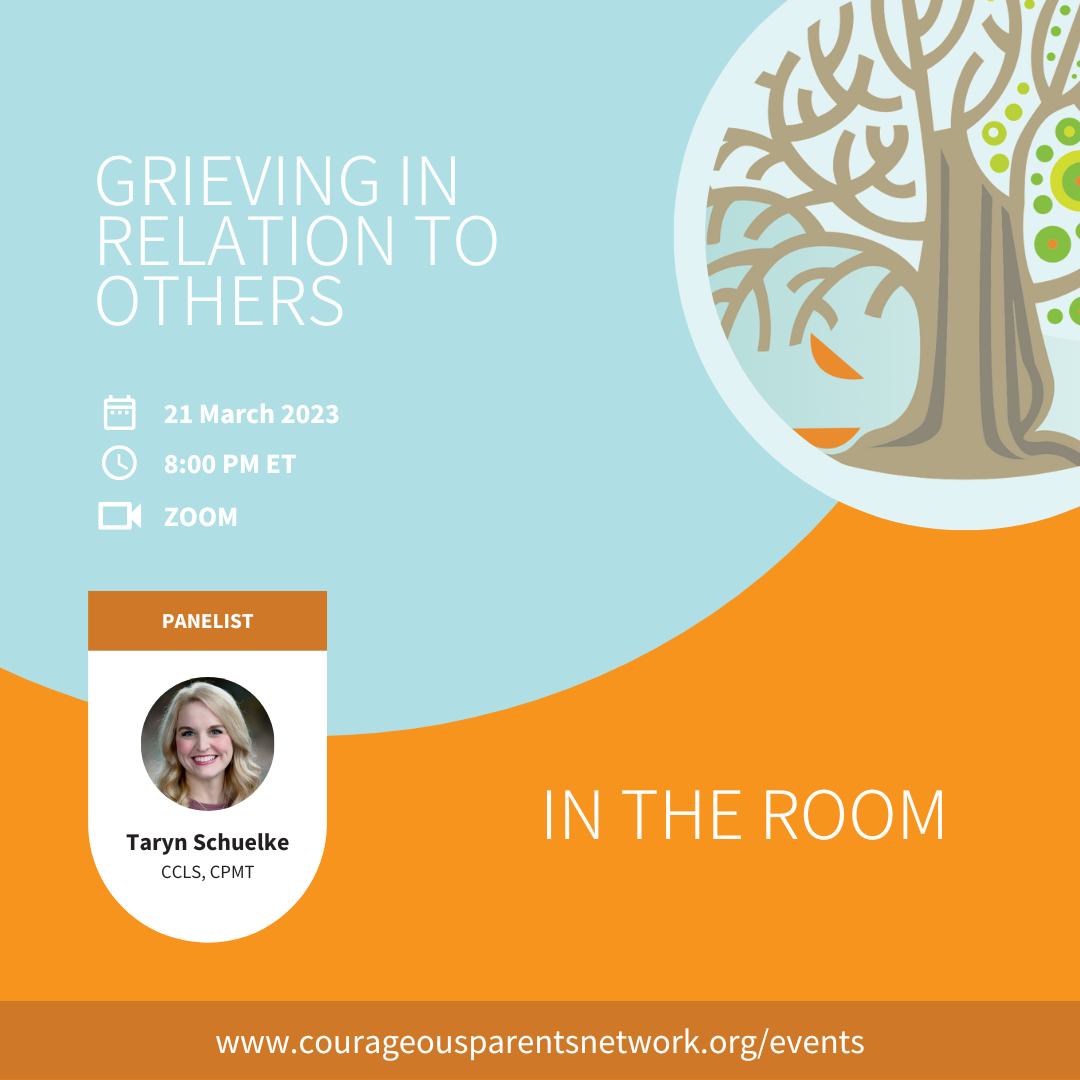 Courageous Parents Workshop:

Grieving in Relation to Others
March 21, 2023  |  8:00 pm EST
Grief whether anticipatory or in bereavement is a shared experience for the family and yet each member will likely experience and process grief in different ways, over different periods of time and with varied physical and emotional manifestations. Taryn Schuelke, CT, CCLS, former Grief and Bereavement Specialist on the Pediatric Palliative Care Team at Texas Children's Hospital will offer insights on how to grieve alongside others. Register here!
Courageous Parents Workshop:

Understanding and Addressing Pediatric Medical Trauma
April 12, 2023  |  8:00 pm EST
Anyone, from infancy through adulthood can experience medical trauma. Caregivers can too. Understanding what medical trauma is and knowing the signs can help you get support for your child and family. Dr. Meghan Marsac, pediatric psychologist and pediatric medical trauma expert, and Melissa Hogan, mother of a child with a rare disease, wrote the book "Afraid of the Doctor" to help families who experience stressful and potentially traumatic medical events. Join us in conversation with them to learn more about this important topic. Register now!
NNPDF Family Support & Medical Conference

July 20-22, 2023
Wyndham Grand, Orlando FL
Conference details, registration, and accommodations visit
nnpdf.org/2023fc
Supporting one another. Supporting our community.