The NNPDF Board of Directors serve in a volunteer capacity, without remuneration for their work. Most NNPDF Board Members have loved ones who are affected by Niemann-Pick Disease, whether children, grandchildren, cousins, or even themselves. Thus, they are highly motivated to see effective treatments and a cure become a reality as soon as possible, and they are dedicated to maximizing the use of the foundation's resources for the benefit of all affected by this devastating disease.
Thank You to our dedicated Board Members for all you do to support our Niemann-Pick community, continue to find ways to move research forward, and deliver hope to our families.
2023 NNPDF Board of Directors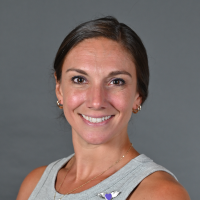 Becky McGuire   Board Chair
Cousin of Kelly, NPC (In Memory)  |  Simsburry, CT
Becky's Statement of Commitment:  I believe in helping build and strengthen the value and relationships for resources for families in a variety of ways. I enjoy being a team player, traveling and representing the industry in a positive uplifting manner. You have to have a passion to drive you every day. I will support families through the roller coaster of NPD. My cousin Kelly was diagnosed in 2005 with NPC1. I have been an advocate for her, learning as much as I can about the disease while helping my family through a very harsh reality of this awful disease. It is my duty to provide my family and others with all the support I can.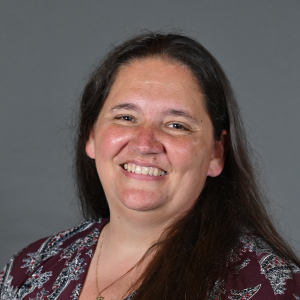 Mother of Tyler, Katie, & Faith, NPC (In Memory)  |  Sheboygan, WI
Liz's Statement of Commitment:  Our family has been a part of the NNPDF since 2005 and have attended every conference except one since 2007. It is my goal to take what I have learned while caring for our 3 NPC children and share that with a community that needs the support and guidance. I plan to work with the board members, community, and the NNPDF staff members to offer more support in multiple areas to make this undesirable journey one that is manageable from diagnosis, to the journey, to the healing aftermath. I also plan to honor my hero's in the process including our daughter Serina and our angels Tyler, Katie, and Faith.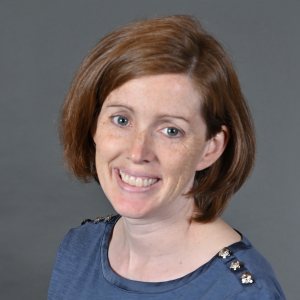 Meghann Ferguson   
Secretary
Mom of Liam, NPC  |  Catharpin, VA
Meghann's Statement of Commitment:  The NNPDF has been an exceptional resource for education and support for our family and it is an honor to serve on the board. It is my hope that I can assist in providing information and support for other families, while also aiding in the growth of the organization.
Michael Smith   Treasurer
Spouse of Anne, ASMD | Satellite Beach, FL
Mike's Statement of Commitment: I have been involved with NNPDF for over a decade through my wife, Anne OConnor-Smith (ASMD). I know from my past familiarity with the work of the NNPDF that it provides a useful, needed service. I am pleased to be involved in an organization where I can contribute using skills learned through my life experiences. As a retired engineer and project manager, I plan to provide support in the management of the organization with a particular focus on finance.
Industry Executive  |  San Diego, CA
Chrystelle's Statement of Commitment:  I am honored to join the NNPDF foundation as a board member. Having worked on the ASMD clinical trials, I feel deeply connected to the NPD community. I will dedicate my time to ensure that the foundation remains a powerful resource and keeps providing constant information about these lysosomal storage disorders. I will offer broad knowledge about the clinical trial pipeline and the different clinical studies that are currently opened. I will bring my energy to support the NPD families and will do my best to make your projects come true.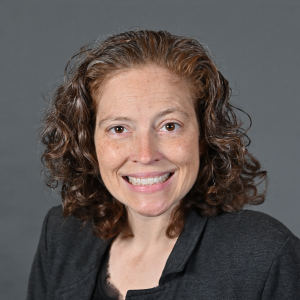 NPC  |  Pittsburgh, PA
Cara's Statement of Commitment:  I am honored to serve on the NNPDF Board of Directors. As an adult-onset NPC1 patient, my goal is to build awareness of NPC and ASMD to promote early diagnosis and approved treatments. After my diagnosis in 2019, the NNPDF has provided me with a supportive community and I hope to be a resource and support to others. I look forward to collaborating with the NNPDF team to advocate for NPD patients and families and fight for potential cures.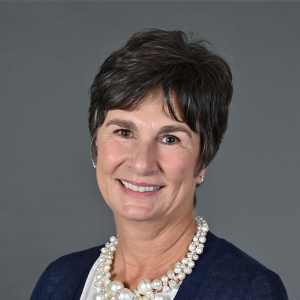 Industry Executive  |  St. Simons Island, GA
Mary Frances' Statement of Commitment:  I recently saw a quote that has inspired me in both my professional and personal life…
"If you have knowledge, let others light their candles in it."
Margaret Fuller
My career has been dedicated to healthcare since 1984 and I am most passionate about helping families living with rare diseases find treatments, hope, and, support as they navigate their journeys. I have experiences and knowledge from a variety of perspectives, both personally and through the biopharmaceutical industry, that I will share and help guide the National Niemann-Pick Disease Foundation in pursuit of their mission. I am committed to making a difference in the lives of those living with NPD and will relentlessly pursue all avenues to help patients and families.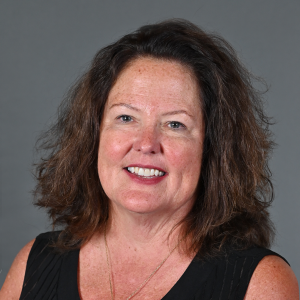 Mother of Alec, and Hayley (In Memory), NPC  |  Prospect Heights, IL
 Gail's Statement of Commitment:  I am excited to join the NNPDF as a board member. My heart is full when volunteering and the bonus is to be working with the other wonderful NPD board members to advance the voice of the patients and their families.  Our family has been part of the NPD community since 2011.  Harry, Alec and I have been involved with several Rare Disease Community webinars, pharma, advocacy groups and would like to apply lessons learned with the NPD community. 
Ultimately our goal is all the same, which is to work with whoever and whenever to advance the cause of the NPD community and find a cure for our loved ones and keep the memories alive for our angels.  Together our voices will make a difference.
I look forward to continuing working on advocacy, raising awareness, supporting research and finding treatments side by side with our NPD families.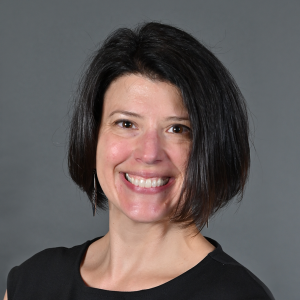 Patient Advocacy Specialist  |  Ixonia, WI
Kari's Statement of Commitment:  I am humbled by the opportunity to serve the NPD community. For nearly two decades, I have worked alongside patient advocates in the rare disease community across the country, fighting for changes in state laws that put patients first. I also support a close family member living with a rare disease. As a board member, I will tirelessly advocate for growing the Foundation to continue providing the best possible support for the NPD community. At the same time, I will help ensure that the board stays fully committed to its highest priority: finding a cure.
Father of Jessica, NPC (In Memory)  |  Los Angeles, CA
Anthony's Statement of Commitment:  My wife Lisa and I have been on this journey since Jessica was diagnosed before her 1st birthday, in 1998. We started our fight for Jessica then, and haven't stopped. It has taken many twists and turns and we have learned a lot. We hope we can help others with similar challenges. We have fought the fight and continue to love our Jessie. We see what other families are going through and want to help them, too. We are all members of a club that none of us wanted to join and together we can help make the lives of our precious children better.
Industry Executive  |  Newton Centre, MA
Paul's Statement of Commitment:  I believe in NNPDF's mission and vision and am honored to have the opportunity to serve the NPD community as a Board Director for the NNPDF. Having worked in the biopharmaceutical industry for over 25 years focused entirely on bringing treatments to patients suffering from rare diseases, I have had the privilege of forming deep relationships and productive collaborations with several rare disease organizations. I am deeply committed to making a meaningful difference in the lives of those people and their families affected by NPD and believe that with my experience I can help with bringing more hope by accelerating early diagnosis, new treatments and pushing for a cure.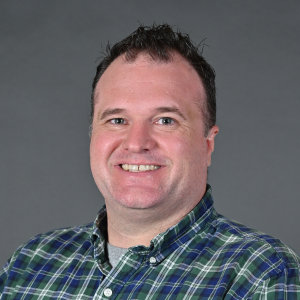 Father of Austin, ASMD  |  Valdese, NC
Travis's Statement of Commitment: I am honored to have been asked to serve the NNPDF community as a board member. As a father of an ASMD child, I understand the challenges and tribulations the disease brings to each family. I hope to continue bringing comfort, advice, and support to other families in similar situations as mine. Ultimately, I look forward to engaging other members and researchers of the community to support access to breakthrough treatments for ASMD and NPC.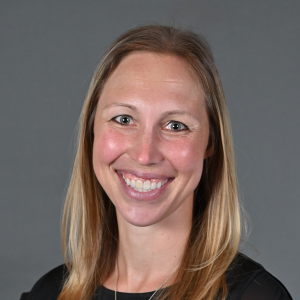 Mother of Purnell, ASMD (In Memory)  |  Dedham, MA
Taylor's Statement of Commitment: When Purnell was diagnosed in 2017, my family was embraced by the Niemann-Pick Disease community. I am honored to give back as a board member, and continue his legacy of bringing people together, raising awareness, and advancing research and treatment development. I firmly believe in the importance of solidarity and in the power of community; and I will continue to work hard to promote positive outcomes for all forms of Niemann-Pick Disease. I've learned the importance of sharing your story and hope to elevate the voice of those coping with any NPD diagnosis, especially those navigating ASMD (Type A or A/B). I hope to incorporate all the lessons I learned with Purnell, and I am eager to continue learning new skills to help meet the needs of the NPD community.
Andrew Lieberman, MD, PhD
NNPDF Scientific Advisory Board Chair
Professor, Department of Pathology
University of Michigan Medical School  |  Ann Arbor, MI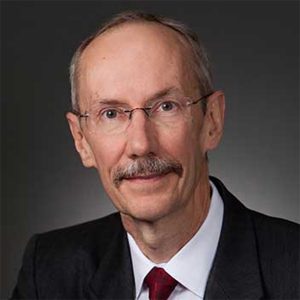 Stephen Mendel, Attorney – Legal Advisor
The Mendel Law Firm, L.P.  |  Houston, TX
The members of the National Niemann-Pick Disease Foundation (NNPDF) Board will meet on the below noted dates via conference call. For more information contact nnpdf@nnpdf.org.
July 20, 2023 | 8:00 am (EST)
Sept 19, 2023 | 8:00 pm (EST)
October 17, 2023 | 8:00 pm (EST)
December 19, 2023 | 8:00 pm (EST)
Supporting one another. Supporting our community.