Remaining Hopeful About NPC Research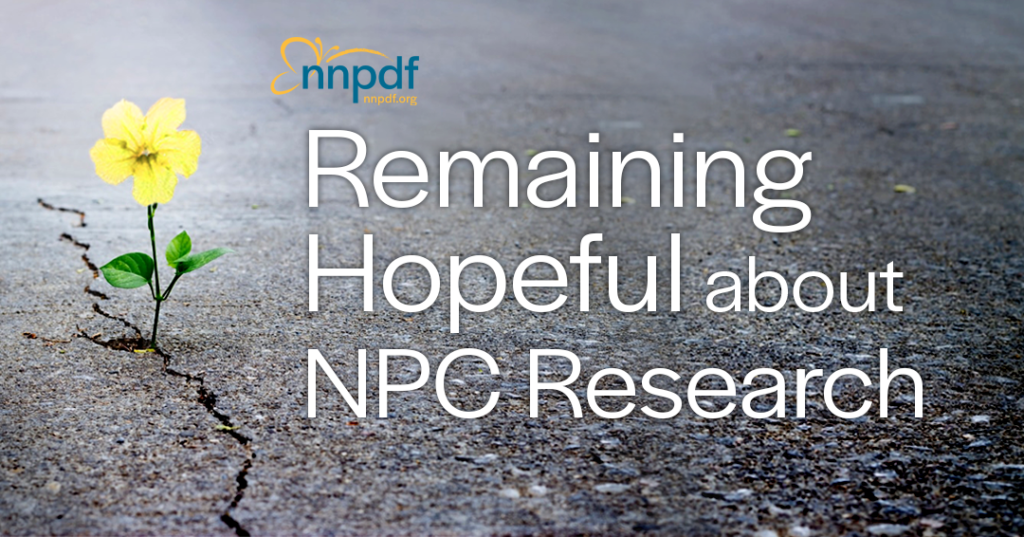 As members of the community may have heard, pharma company Orphazyme recently made the decision to withdraw its European Marketing Authorization Application (MAA) for arimoclomol for the treatment of Niemann-Pick disease Type C (NPC). According to a press release issued by the company, they will continue to pursue regulatory approval in the U.S. and plan to resubmit a New Drug Application to the U.S. Food and Drug Administration (FDA).
The NPC community has faced several significant setbacks in recent years when promising clinical trials were either cancelled or failed to win FDA approval. This most recent news is frustrating and is another example of how challenging it is to complete research and secure approval for treatments in rare diseases. It also once again highlights the need for us to advocate for safe and effective options in clinical research and regulatory review for NPC drugs and to continue to call for more flexibility and innovation and for more resources and collaboration. These are the strongest paths that will get us to the finish line. 
One of our key priorities at NNPDF is to make sure that data from clinical research including failed or cancelled trials can be available to other researchers and that it does not go to waste. We are committed to staying in communication with industry and regulatory leaders and encouraging them to share data on platforms that are accessible to patients and researchers. One avenue is through the International Niemann-Pick Disease Registry (INDPR), owned and managed by the patient community, and another is through the FDA's Rare Disease Cures Accelerator (RDCA).
In addition to working with industry and regulators, it is important that our community remain hopeful about all the research efforts that are still underway. Pharma company Cyclo Therapeutics and IntraBio are currently recruiting patients for their phase 3 trials. A company called Azafaros recently announced it has been granted Orphan Drug Designation by the FDA for an investigational treatment for NPC. We should be encouraged by these efforts and remain confident that new treatment options are on the horizon. We also need to make sure that patients continue to have access to therapies that have been shown to deliver clinical benefit.
At NNPDF we are so thankful for the continued support and efforts of patients and families to raise awareness and advocate for more resources that can improve the lives of everyone impacted by NPC. We will continue to provide updates on advances in research and we are continuing to advocate for you in many other important ways. These bumps in the road are just that – bumps in the road. We will not give up on our fight for the community's right to access to treatment.
Supporting one another. Supporting our community.