Message from NNPDF on arimoclomol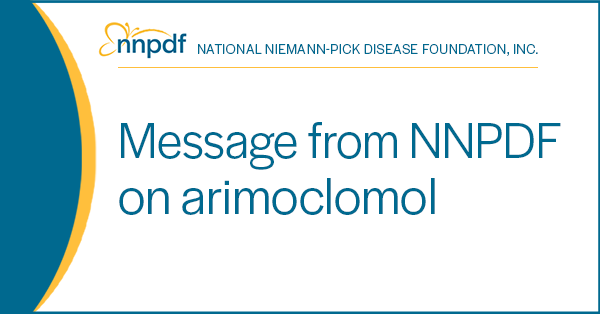 Dear NPC Community Members,
This week, Orphazyme announced that they have reached an agreement with US-based pharma company KemPharm to acquire arimoclomol, the investigational drug candidate that Orphazyme had in development for the treatment of Niemann-Pick disease type C (NPC), which is schedule to officially to occur on June 1, 2022. Under the terms of the agreement, arimoclomol will continue to be available to patients through existing early access programs. KemPharm also intends to continue to pursue the approval of arimoclomol with both the U.S. Food and Drug Administration (FDA) and European Medicines Agency (EMA).
We are also pleased to learn that KemPharm intends to retain the majority of Orphazyme's remaining employees, who have learned a lot about the community through our partnership over the past several years.
We look forward to this next phase in our partnership and learning more about KemPharm and their plans to continue the development program for arimoclomol. The company has previously focused on development of novel treatments for rare central nervous system (CNS) diseases and has experience bringing other treatments to market through regulatory approval. The company also has previous experience with FDA approvals following an initial CRL (complete response letter).
As many are aware, the NPC community has faced a long road in the effort to make an approved treatment available to patients in the U.S. The decision by KemPharm to advance the development program for arimoclomol highlights the continued urgent need for us to work with industry, regulators and other stakeholders to continue this essential work. Though we still have a long way to go, we are encouraged by this news and look forward to working with the KemPharm team in the months ahead.
NNPDF leadership is meeting with KemPharm in the next few days and they have been invited to share an update at our upcoming 30th Anniversary Family Support & Medical conference.
For further details about the acquisition, see the press releases below:
Orphazyme press release
KemPharm press release
Sincerely,


Joslyn Crowe, MSW, MA
NNPDF Executive Director
Supporting one another. Supporting our community.