Message from the Board Chair
Dear NNPDF Community,
Over the past several months, our NNPDF staff and volunteers have had our eyes on the end of July, hopeful that the world will be in a place where we can all come together safely to meet in person for the 30th Annual NNPDF Family Support & Medical Conference.  Recognizing we all have different levels of comfort with travel and gathering right now, it appears that we are in as good of a place as we could hope for with the meeting only a month away. We are striving to not only make this conference enjoyable and impactful for our entire community but also keep everyone as safe and comfortable as possible. I am deeply appreciative of all those who are working tirelessly to organize this meeting where we can gather, learn, connect, and enjoy. I miss seeing all of you in three dimensions and look forward to catching up in Orlando.
While conference planning has been a key task for the organization over the last few months, the NNPDF remains laser focused on our primary missions of supporting families and advocating for the community. We appreciate your assistance with the feedback many of you have provided through the Community Survey. Your feedback will help us direct services and ensure we remain on course with accomplishing our primary missions 1) advocacy and 2) support for all patients and families throughout their experience with Niemann-Pick Disease. 
Our community continues to persevere as we navigate the trials and tribulations of drug development in the rare disease space. While we have had our share of disappointment and frustration, there is hopeful dialogue and encouraging movement toward needed change in clinical trial design and accepted endpoints.  We hope this evolution will provide the framework for collaborative engagement with industry and regulators to identify disease-modifying therapies through clinical trials that are designed with patients in mind to more clearly identify safe, effective therapies for Niemann Pick.  I'm hopeful that the dialogue from our experts at the conference will continue to move the needle in the right direction.
The conference marks the time of year when we onboard our new board of directors for the NNPDF as other board members complete their terms of service. Our board is a collection of amazing volunteers, and it has been my pleasure to work with them over the last six years to ensure the NNPDF is accomplishing its mission of supporting you. For those of you who attend the conference in person, I invite you to reach out to your NNPDF board members who will be present. They want to hear from you.  Please let them know how we are doing and what we can do to better serve you.
In compliance with our bylaws, it is time for me to step off the board. It has been my honor to help lead the Foundation, and I'm very proud of all that our staff, volunteers, and community have accomplished. Our community has come together to create a stronger national patient organization to meet our needs and amplify our voice to key opinion leaders. While there is always work left to be done, I am supremely confident that we are poised to meet those needs. I look forward to continuing my support of NNPDF as I transition off the board over the next several months and plan to remain involved with several key directives including newborn screening, patient registries, and clinical trial design. The transition in board leadership has literally been years in the making, and I'm thrilled that Becky McGuire will be accepting the role of board chair after serving as vice-chair. She has several years of experience on the board, and her strengths in leadership, communication, and fundraising will be great assets for the Foundation and the community. She has an incredibly talented and caring group of board members around her that will foster the continued growth of the foundation and ensure we meet our mission to serve all of you. I could not be more excited about the direction of the organization based on the leadership and staff we have in place.
Warm Regards,


Justin Hopkin, MD
NNPDF Board Chair

NNPDF Family Support & Medical Conference
in Conjunction with INPDA Biennial Meeting
JOINT CONFERENCE DATES:

July 28 – July 31, 2022
NNPDF: July 28 – 30

|

INPDA: July 29 – July 31
Wyndham Grand Orlando Resort Bonnet Creek | Orlando, FL
Register by June 24th to get your complimentary commemorative conference shirt.
Reserve your hotel by June 27th to receive your hotel accommodations at the discounted group rate. Our special group rate is applicable for the dates of July 23 – August 4, based on availability.
Thank You to our conference Sponsors


LAST CALL: NPC Family Advisory Working Groups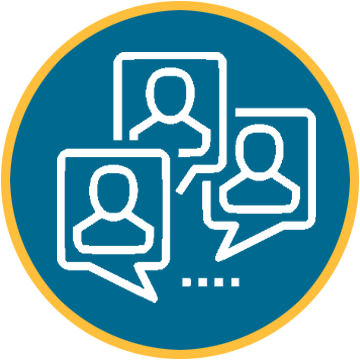 NNPDF will host Family Advisory Working Groups on Thursday, July 28, 2022 from 1:00 pm – 4:00 pm EST, prior to the start of our 30th Annual Family Support & Medical Conference.
Family Advisory Working Groups foster communication between Niemann-Pick families and pharmaceutical & research partners to provide guidance on the patient and family experience. Pre-registration is required.
Family Advisory Working Group participants are eligible for
a 1-night hotel room per family on July 27th (room and tax only)
and up to $350 stipend per participant.
Understanding patient and caregiver perspectives is extremely important to our pharmaceutical industry and research partners working to bring treatments to families. Patients and their families are often the most knowledgeable members of the care team and can offer unique perspectives.
We invite you to take part in a brief survey to highlight some of the key issues that are important to members of the Niemann-Pick community. Your responses will help NNPDF develop a better understanding of the issues that are most important to you and your family. Responses will be used to help NNPDF identify the priorities and areas of unmet need in planning for development of new support programs and resources for families at every stage of the Niemann-Pick journey.
In addition to your response, we also invite you to share your thoughts regarding our programs and services and how we can best meet your needs in the months and year ahead. Survey closes on July 4th, 2022.

As olipudase alfa moves through the regulatory process, we are proactively preparing for the next steps, which include speaking with insurance companies and ensuring reimbursement and coverage for patients across the country.  To help us better understand our ASMD population, can you please take a moment to complete the following brief survey? This survey will close on Monday, July 11, 2022.
For assistance or any questions, please contact nnpdf@nnpdf.org.
It's not too late to join ASMD Accelerate!
Just over a year ago, Wylder Nation and NNPDF partnered together to launch ASMD Accelerate to support the ASMD research community. To date, we've had 15 contribute their child's de-identified medical data in support of ASMD research!
If you are interested in joining ASMD Accelerate and making a difference in the future of ASMD research, we are still enrolling new members.
This research study is a way your child's journey can contribute to ASMD research without the need for travel, lab testing, or physical record collection coordination. Additionally, if your child's journey with ASMD has ended this study can help carry on their legacy and contribute to improving the future of ASMD care.
Signing up for ASMD Accelerate takes less than 10 minutes and PicnicHealth will do the hard work of collecting your child's records on your behalf. Let us know if you have any questions!
Visit picnichealth.com/asmd-wylder-nation or email asmdstudy@picnichealth.com with any questions.

Duke-Margolis Center Update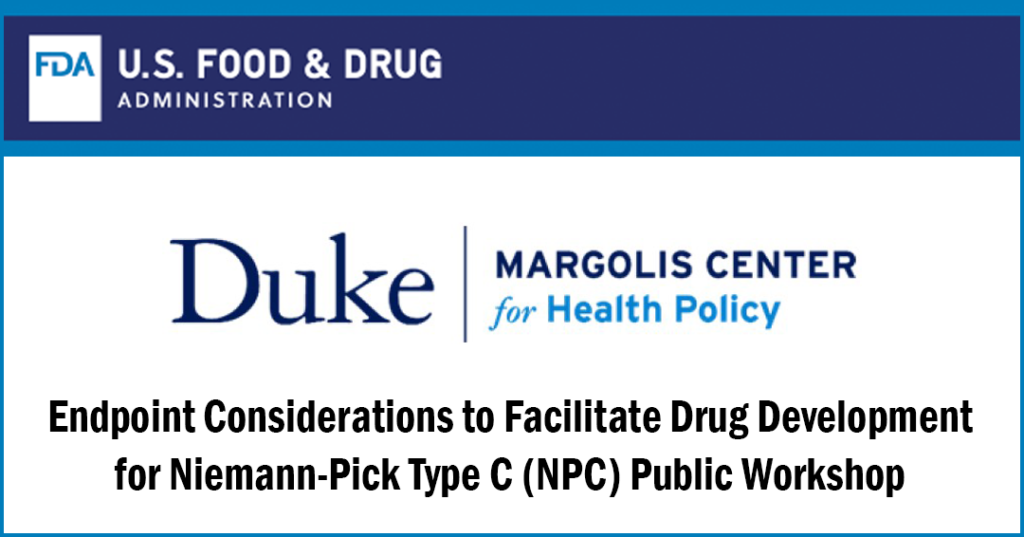 Endpoint Considerations to Facilitate Drug Development for NPC Workshop Summary
Duke-Margolis Center has shared an update related to the January workshop on Endpoint Considerations to Facilitate Drug Development for NPC. Your contributions prior to and during the workshop helped ensure that patients and families were at the center of the conversation and that the event was informative for all NPC drug development stakeholders. The workshop summary is now available.
A brief webinar along with the FDA will be held on Thursday, August 4, from 3:00-4:00 pm ET to provide an overview of the key themes and future directions shared during the January 2022 workshop and presented in this newly released workshop summary report.
The webinar is intended to be another touchpoint for NPC drug development stakeholders on this important topic. Stakeholders will be able to submit questions about the workshop summary in advance of the webinar using this form, and we will get to as many as we can in the webinar format. Please note that the webinar is not intended to cover any new content beyond the January workshop and the workshop summary.
Workshop Summary
Webinar Registration
Questions Submission Form
Milestones: Willow Hemsley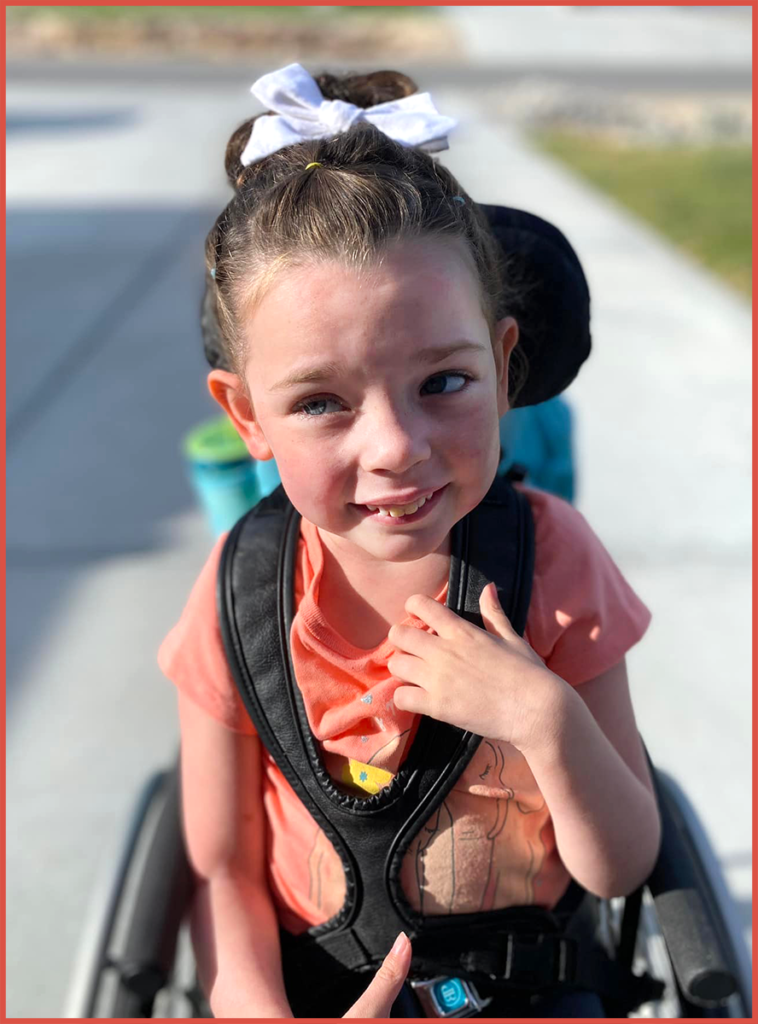 Oh Willow… the places you will go. For as long as I can remember I have dreaded the thought of this day. Willow started school today, at an actual school, and rode a bus to and from… Mom may have been a crazy person who followed the bus and was there to make sure her first bus ride went ok and that she got settled into her classroom with her new teacher. With Willow getting ready to go to Kindergarten in the Fall we figured it was best to give summer school a test run to see how she does. As you can tell from the picture, she was very excited!
– Krystal Samuelson
If you have a special milestone to share, send it to us at nnpdf@nnpdf.org and we'll include it in our newsletter or other communications.
INPDR Poster Presentation on NPC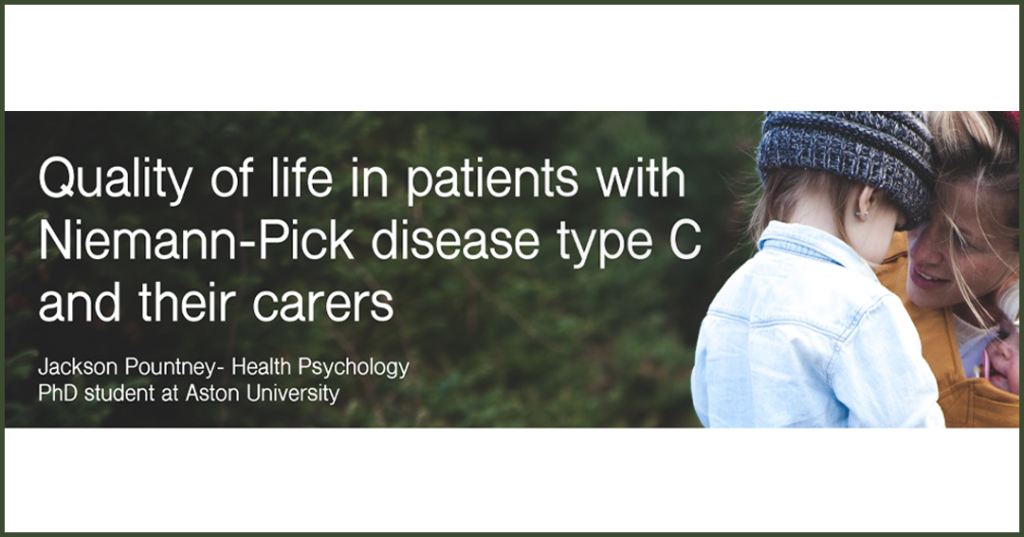 INPDR recently presented a poster titled "Quality of life in patients with Niemann-Pick disease type C and their carers". This research study was funded by NNPDF, NPUK, and INPDA. View the poster.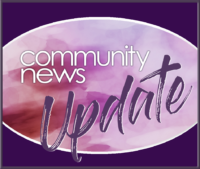 Update from Mandos Health:
Mandos Health has shared the following update with the NNPDF. Read complete update.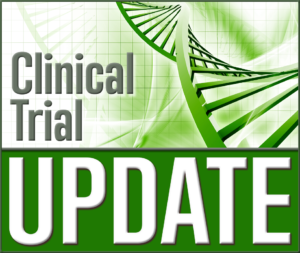 Clinical trials are currently in progress to study and develop treatments for ASMD and NPC. The NNPDF posts new information regarding clinical trial updates as soon as it is received. Visit our Clinical Trials web page for up to date information on all clinical trials.
Surveys, Studies, & Market Research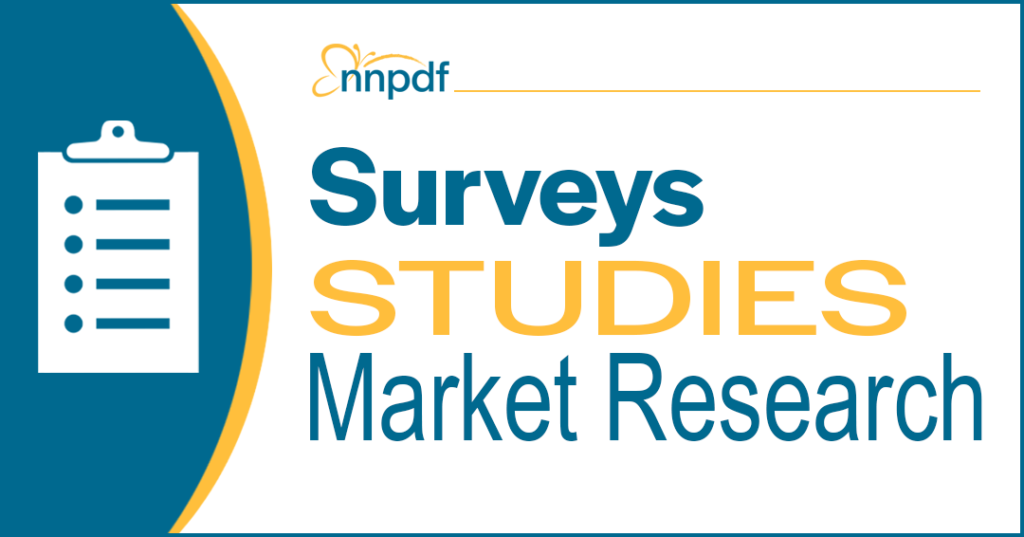 Be sure to check out our Surveys & Market Research webpage for current survey and study opportunities in the Niemann-Pick disease space. Participating in surveys and studies is important to the advancement of health options for our Niemann-Pick community members. Current surveys and studies are listed below. Contact Laurie Turner at familyservices@nnpdf.org for any questions.

Contributions through fundraising by NNPDF members, families and friends are used to provide services and information to individuals and families affected by NPD, as well as supporting research into finding treatments. Please continue to host and support NPD fundraisers. Awareness Events promote awareness to the general public about Niemann-Pick Disease.
If you have recently hosted a fundraising event, send us your photos and we'll share them and details from your event in upcoming newsletters!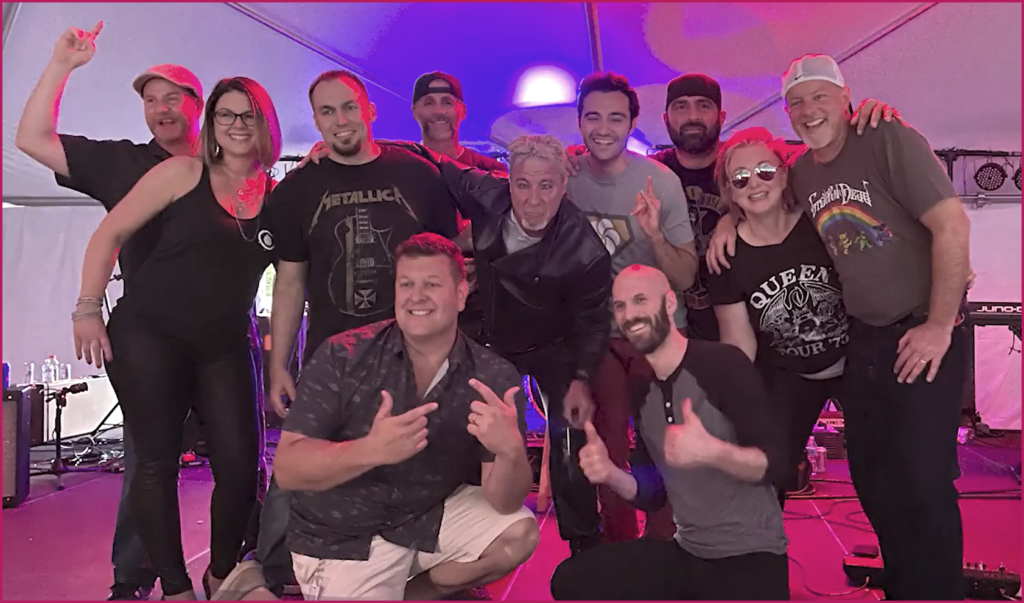 THANK YOU to the Genesee Regional Bank (GRB) in Rochester, NY and the Vandetta family who recently hosted the "Rock the Bank" fundraiser for NNPDF in a tribute honoring the memory of GRB team member Michael Vandetta and his son, Vinny (ASMD in Memory).  GRB's own house band, Refer with Caution, brought down the house with a show for the ages. Check out a clip from the event on Facebook at t.ly/Vandetta/FB

THANK YOU to Patricia Steiger, Paul Fonseca and April Thompson who recently hosted Facebook Fundraisers for the NNPDF! We truly appreciate your support!
Want to host your own Facebook Fundraiser? It's easy! Visit facebook.com/fund/NNPDF to get started!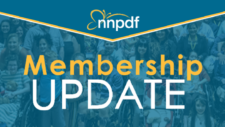 Enrolling, confirming, or updating your membership will ensure we have accurate information for you and your family. This will help us to continue to provide you with important notifications and updates from the NNPDF.

For assistance contact Laurie at familyservices@nnpdf.org or call 920-542-4038
Emergency Hardship Program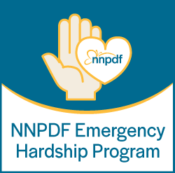 The NNPDF Emergency Hardship Program continues to offer assistance to qualified NNPDF U.S. member families facing a crisis. Funding includes but is not limited to, specialized medical equipment, durable medical goods, utility bills (heating and cooling, electricity, phone, water and sewer), home and car repairs, and bereavement expenses. Click here for complete details and eligibility information.
Please contact Laurie Turner, Family Services Manager at 920-542-4038 or familyservices@nnpdf.org if you have any questions about this program.
Supporting one another. Supporting our community.