February 2021 News In Action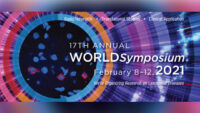 Data from NNPDF's Challenges of Access survey was presented at this month's WORLD Symposium as a poster (pictured below). The survey aimed to understand health insurance literacy and challenges accessing health services in Niemann-Pick disease through the eyes of patients and families and was the most comprehensive survey conducted of the Niemann-Pick community to date. Significant findings showed that Niemann-Pick disease families had a higher level of heath literacy than the general population however insurance literacy gaps included insufficient knowledge of health insurance terminology and difficulty calculating expenses based on insurance coverage. The results showed that NNPDF has a role to play in better helping families understand Medicaid waivers, plan deductibles and out-of-pocket maximums.
The survey also showed the most common life impacts from access challenges in the Niemann-Pick community were mental health and physical symptoms. Caregiver's most frequent burden were caregiver burnout and concerns about advocating in the right way. Results shows that Niemann-Pick community members most feared delays in access or being unable to access medications, services, and providers.
The full results of the survey will be published in a final report which will be shared publicly. The results of this research will be used to shape NNPDF's advocacy efforts to improve patient outcomes.
Supporting one another. Supporting our community.