Riley Smith ~ 11/14/1998 ~ 01/19/2014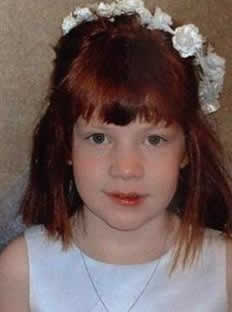 Riley Smith ( NPC ~ age 15)
Our Dearest NNPDF Families and Friends,
It is with heavy hearts that we must inform the NPD Community that Riley Smith lost her battle with Niemann-Pick Disease, Type C, yesterday morning after a 9 day valiant & courageous battle. Riley earned her wings to join her brother, Braden (age 10), who lost his battle with NPC in 2006.
Riley's Aunt, Terri Gillespie Ford, asked us to share these words with the community.
"Riley didn't lose anything, she won this battle for a better existence in a world where children walk, talk, and eat – lots and lots of chocolate!! Riley gave her love each and every day and showed the world your body is nothing, your spirit is everything! And choosing to give it for others it what this world should be about. We will miss her terribly! She fought with everything, and passed into heaven peacefully being held in the loving arms of her parents, Trent & Julie Smith."
This comes as a blow to us all who were enchanted by her bright smile and lovely red hair. She will be remembered for her courage, her spirit and her enduring love of her family and friends. Please know that of the entire NPD community is with you in your grief. May the comfort and love of friends and family carry you on in the days, weeks and months ahead without Riley as a part of your lives.
Additional Family arrangements will be shared on the
Newsline
when it becomes available.