Jaymee Emma Hernandez (NPC) 5/7/2011 ~ 10/13/2015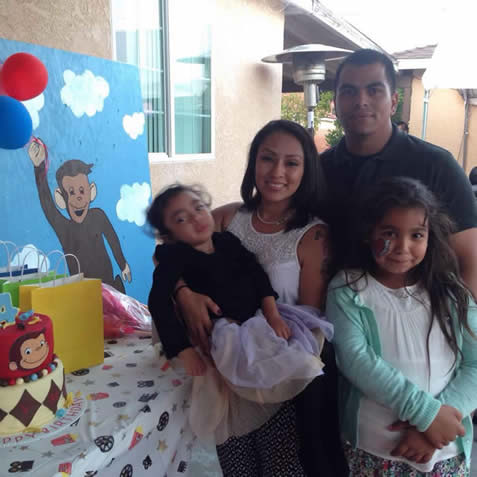 Dear NNPDF Families and Friends,
It is with heartbreak and sadness that we notify our NPD family membership of the passing of Jaymee Emma Hernandez (May 7, 2011 ~ October 13, 2015), who courageously fought the Niemann-Pick Disease Type C (NPC) battle for 4 years.
Jaymee just celebrated her 4th birthday with her family and friends. She had a wonderful Curious George themed birthday party. She had just attended her first day of Pre-K on September 3rd. It was an exciting day and a huge milestone for Jaymee and her family.
To Jaymee's loving parents, Jessica and Pedro, and her beloved older sister, Malory, please know that your NNPDF family is here for you and are holding you all in our hearts and thoughts. We are truly heartbroken for you all but are comforted in knowing that the love and support you receive from those who loved Jaymee most will provide you the fortitude and strength that you will require in the coming days, weeks and months ahead without your precious Jaymee at your sides. Please reach out to us if you need us ~ we will be here for you.
When Memorial Service information and how to send condolences to the family becomes available, we will update the NNPDF website: https://www.nnpdf.org/Newsline2015.html# Jaymee